Aralia
Homebase: New York City
E-mail: aralia@doommaidens.com


Height: 5'4"
Weight: 115 lbs
Shoe Size: 7.5 US


Hair Color: Black
Eye Color: Brown
Twitter: @AraliaDM


Fighting Style: Submission Wrestling
Favorite Submission: Reverse Triangle
Favorite Pro Hold: Camel Clutch

Random Skills: Latin binomials for mushrooms, drawing, craniosacral massage
Favorite Music Style: Folk music, Brass.




* * Videos with Aralia at Doom Maidens.

Additional Information:

A keen and spunky fighter in a petite package, Aralia is actively training in submission grappling to ever improve her skills. She's known for her sweetness, sass, and playful domination on the mats, and off the mats, she's a bright conversationalist, an art model, a women's health worker, and a student of mycology.

Aralia's always game for fantasy, competitive, semi-competitive, domination, body worship and women v women matches - throw an idea her way and she'll likely be happy to play with it and play with you.

Click here to view a larger version of this video preview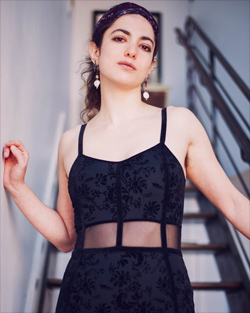 Aralia's first video appearance at Doom Maidens Wrestling was in May 2016. Since then, she has fought in many F/F competitive submission wrestling matches, has participated in various bondage wrestling matches and bondage scenarios, and has done a few mixed wrestling videos as well. Aralia's continually growing list of videos is here: Aralia's Videos at Doom Maidens